DISCOVERCalligraphy as a picture
I am fascinated by the possibilities of shaping a word in the Arabic script.
The letters combine to form a whole – the word-image. This unique art of combining letters makes "…. spirit, word and writing appear so primordially embodied together…" (Goethe). Through the plastic and atmospheric design of the word-image, he succeeds in creating works of extraordinary plasticity and visual power.
Even more: the resulting word is a sculpturally balanced image, from which the artist also derives sculptural forms.
DISCOVERSculptures
The calligraphically and pictorially designed word, wants to free itself from its background.
The calligraphically and painterly word, sometimes on paper and sometimes on wood and sometimes also on canvas, wants to free itself from its background. Like a sculpture, it wants to be seen and recognised from all sides. For more than sixteen years I worked with different materials to find the right form for my sculpture ILM (the knowledge the wisdom).
WELCOME TO MY GALLERY OFARTWORKS
Click on one of my works to learn more about it. Of course, you will also find the translation there.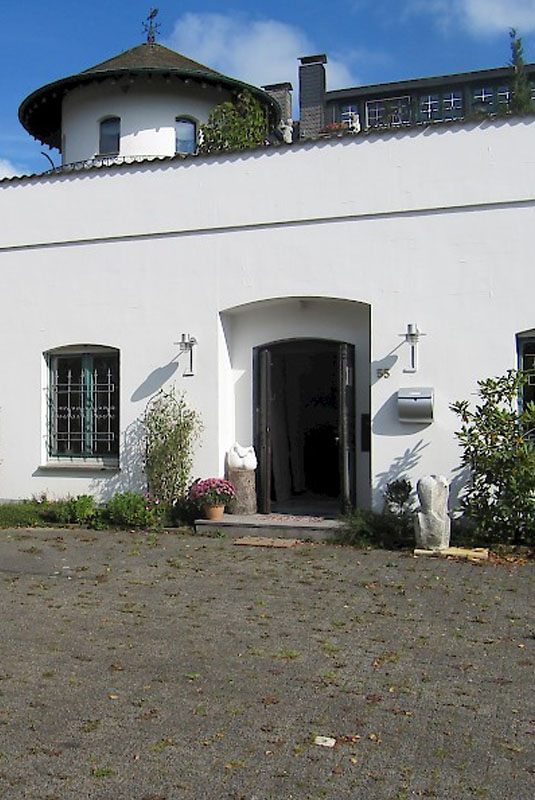 VISIT My studio
I would like to welcome you in person.
Write me a message and make an appointment to get to know my works and their place of creation.
I and my art live from the fact that my works are purchased.
If you are interested in one of my works, please feel free to contact me.